Each hand-made and hand-painted Whimsy Works box is a treasure for your treasures. Available in four different shapes, these functional pieces will keep you organized, while the fun, cheerful designs will keep you happy!
Secret Wish Boxes
These little boxes are full of surprises!
Each one features a false bottom concealing a secret compartment just the right size to keep a little secret.
Dimensions: 5"w x 5"d x 4 ½ " h
Recipe Card Boxes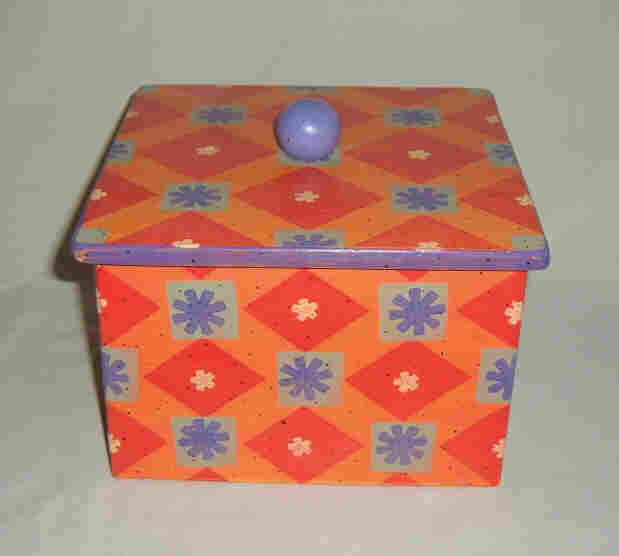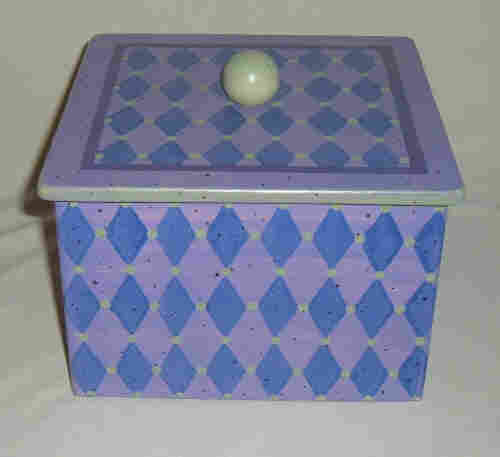 Although these boxes are the perfect size to hold your large and small recipe cards, it can be used to keep anything safely tucked away.
Dimensions: 7 ½"w x 7 ½"d x 5 ½"h
Shown to the right: Harlequin: Purple/Blue; Crossroads: Orange/Red
Catch-all Boxes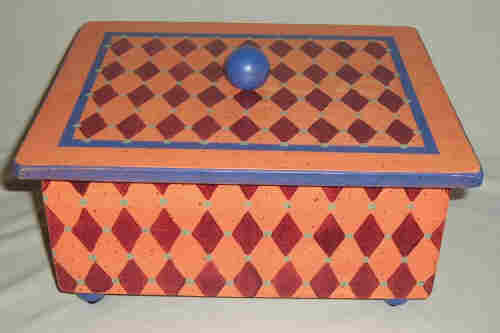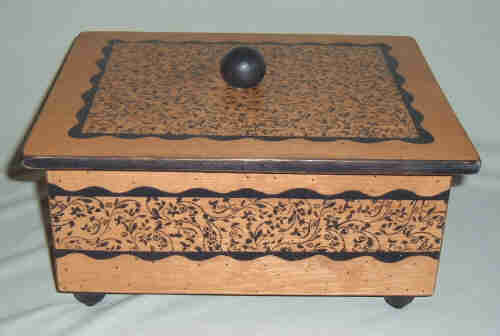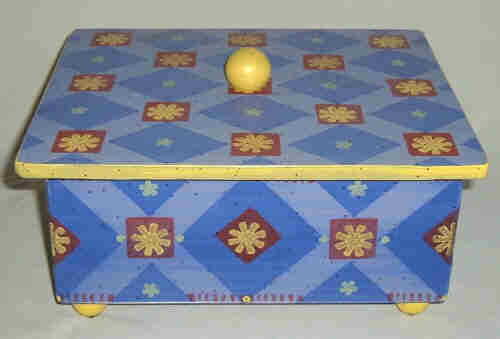 Harlequin: Orange/Burgundy Country Vine: Natural/Black Swirls: Red Crossroads: Blue
Replace the clutter on your dresser or entry table with functional work of art.

At home or at the office these catch-all boxes are a great size for keeping odds and ends, stationary and pens!
Dimensions: 10 ¼"w x 8 ¼" d x 5 ¼" h
Double Decker Boxes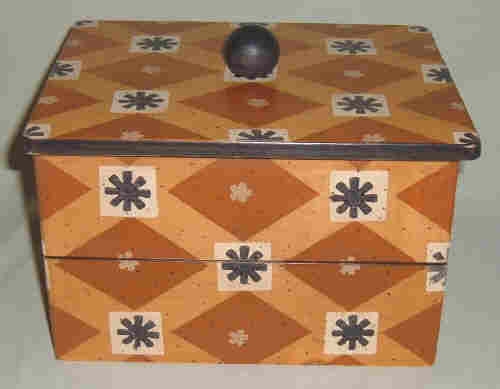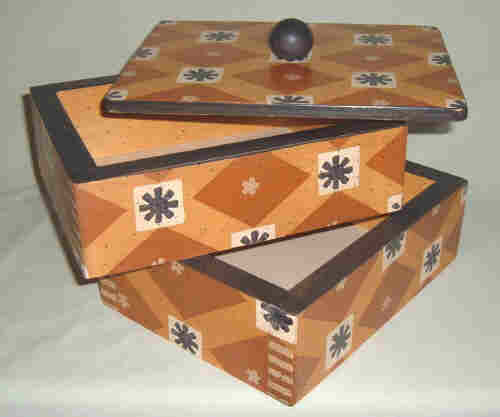 Two boxes in one! These cleverly designed boxes feature two compartments to help keep you organized. Simply slide the top piece over on its swivel to get to the goodies beneath.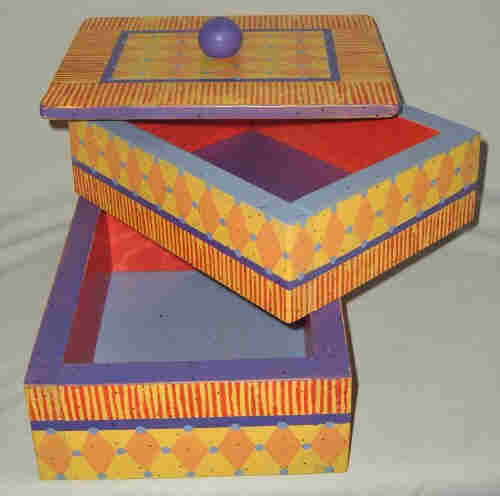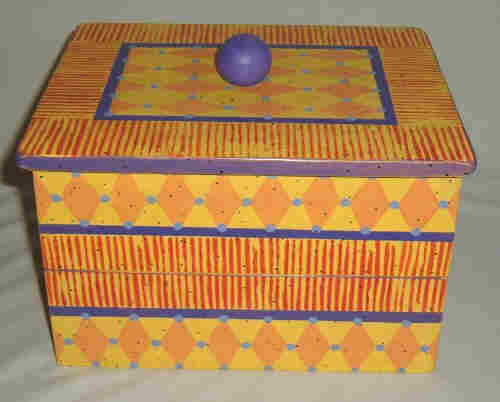 Crossroads: Natural and Black (Above) Harlequin: Yellow/ Orange (Right) Swirls Purple (Below)
Dimensions: 9"w x 7"d x 5 ¾" h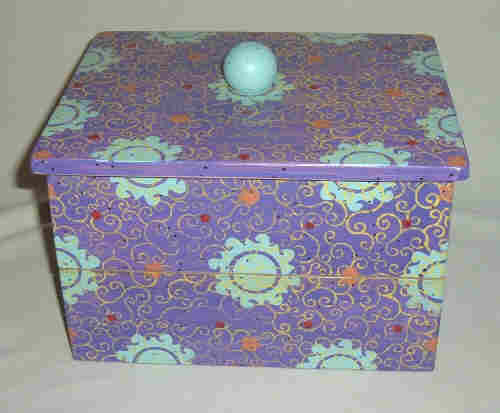 All small boxes come in the following designs & colors:
Swirls (Red, Orange, Royal Blue, Sage, Purple)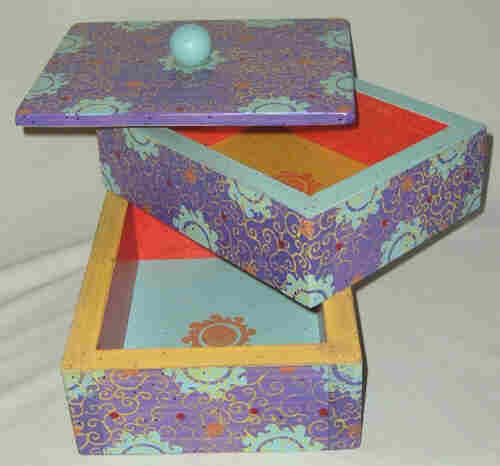 Crossroads (Red, Royal Blue, Natural, Purple, Sage )
Country Vine (Sage, Natural, Burgundy , Royal Blue )
Harlequin (Orange/Burgundy, Yellow/Orange, Purple/Royal Blue, Red/Sky Blue, Natural/Black