Whimsy Works furniture is designed to add a colorful accent to your space and is perfect for living rooms, children's rooms, casual offices, or any room in your home that could use a bit of livening up.
The pieces shown here are just a sampling to show you my style and offer some possibilities.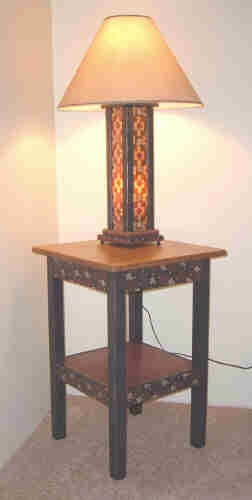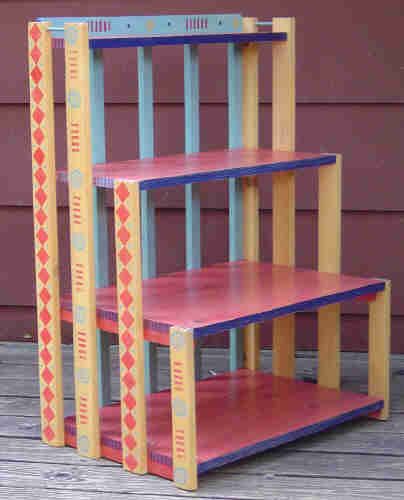 Whimsy Works furniture is designed to be both fun and functional. Made from solid pine and sealed with clear acrylic, these pieces are designed to last.
Painted designs can be loosely or specifically described, or you can leave it up to me.
If you would like a sketch before placing the order, I will happily provide one for a small charge.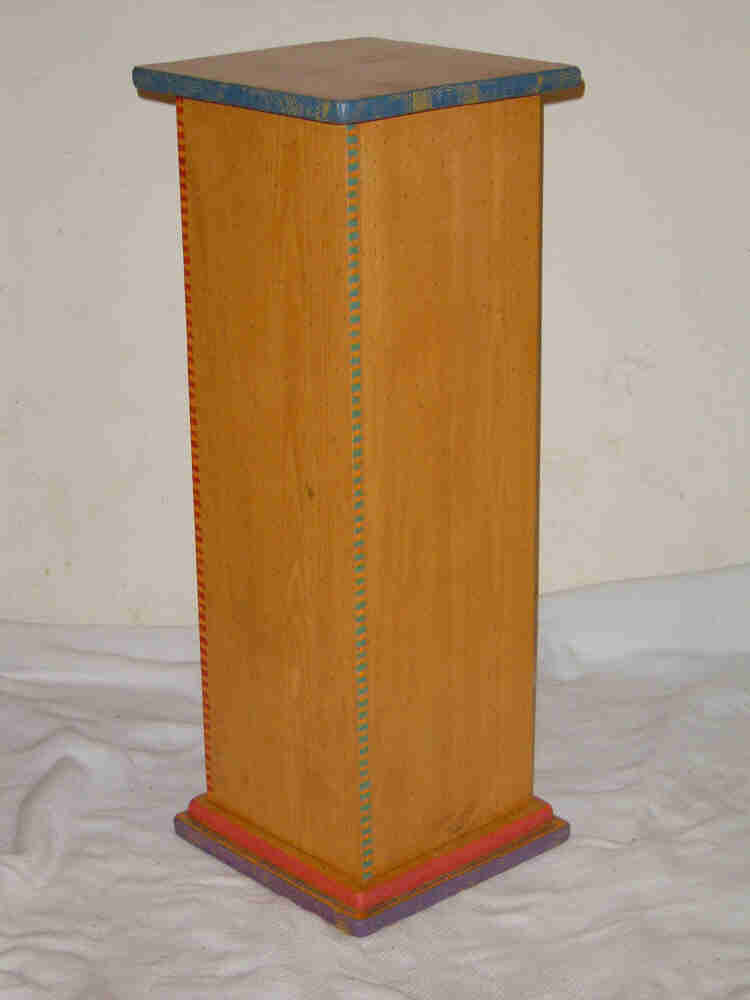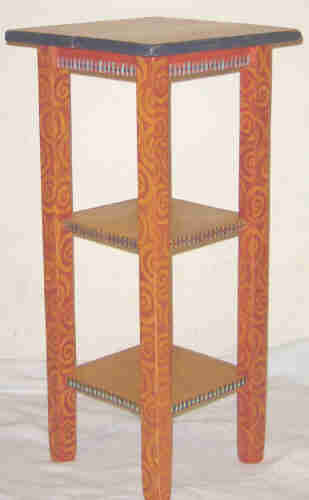 My goal as an artist and woodworker is to work with you to create the perfect piece to accent your space. Each piece is individually made and hand-painted. Colors may vary slightly, and accent colors are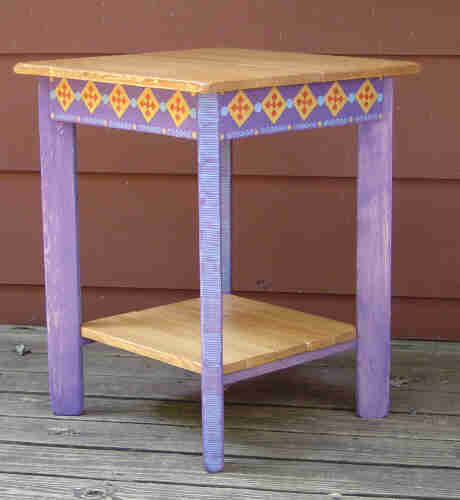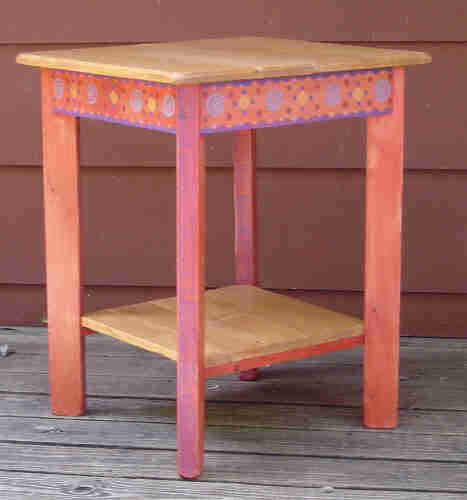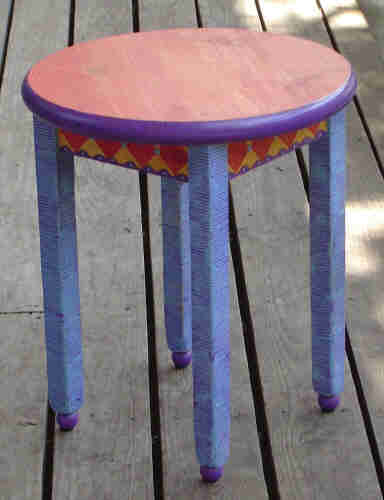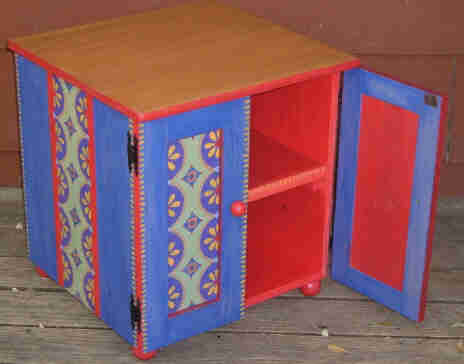 All of the surfaces are lightly distressed, that will only be enhanced through use. So, feel free to toss your keys down and put your feet up! Tops are triple sealed with a clear acrylic so they can be used with the minimum amount of fuss.