Whimsy works jewelry armoires and boxes are designed to be both beautiful and functional.
Jewelry Armoires
Available in several different sizes and styles, including medicine cabinet style to be hung on the wall and mini-armoire style to sit on a bureau, these small works of art are equipped with earring racks, necklace hooks, bracelets bars and storage drawers. You will have everything you need to keep all your treasures organized inside these little treasure chests! Jewelry Armoires are available in the following designs and colors:
Checkerboard: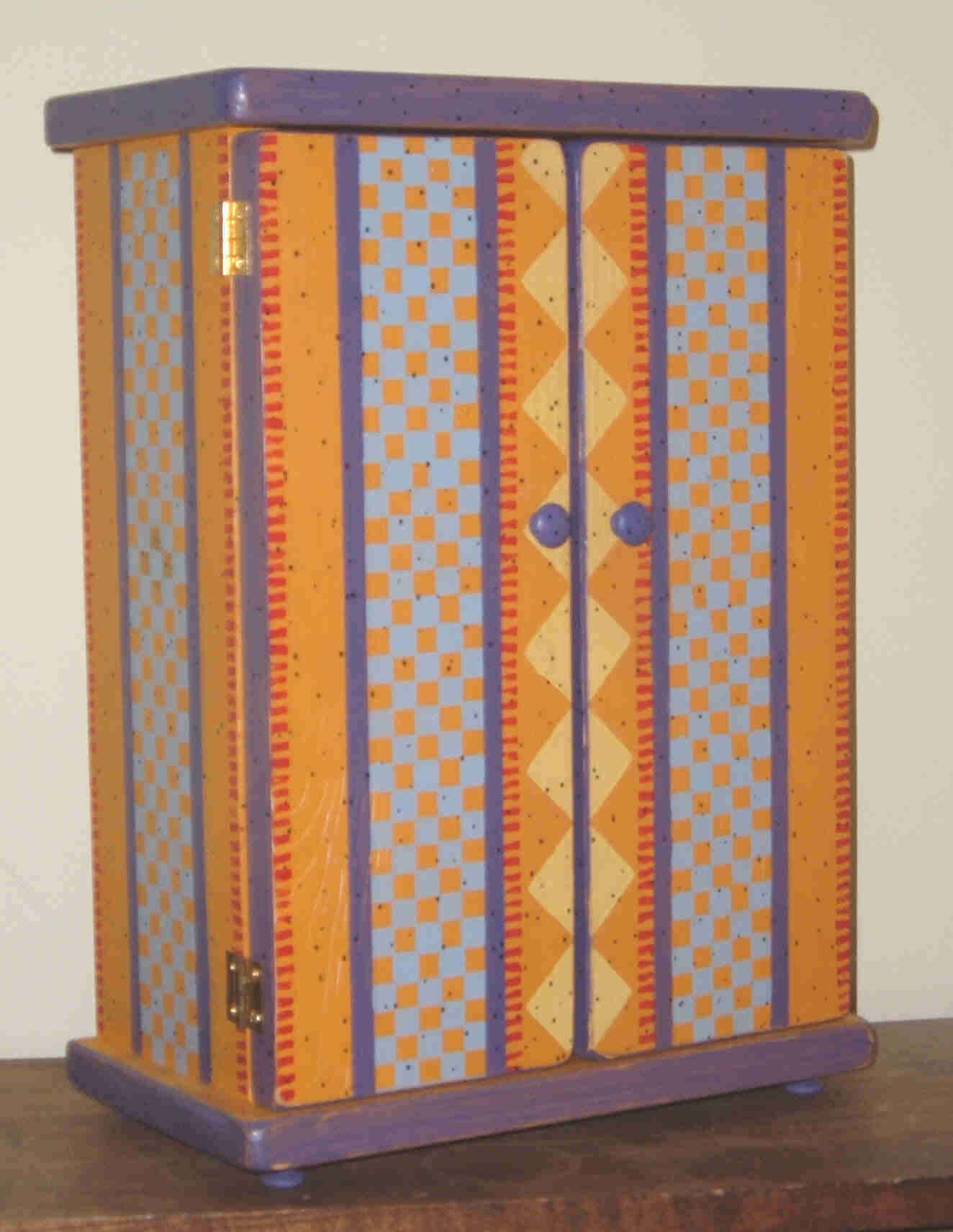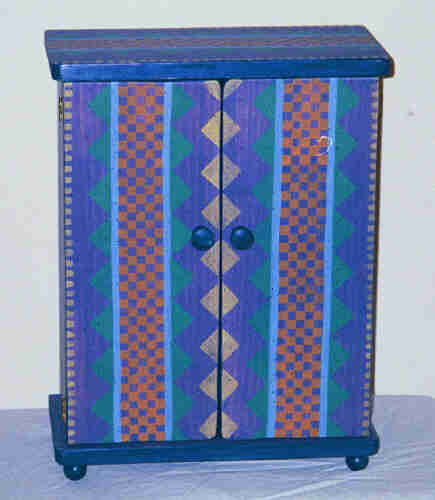 Available in gold, royal blue, red, natural/black, & pu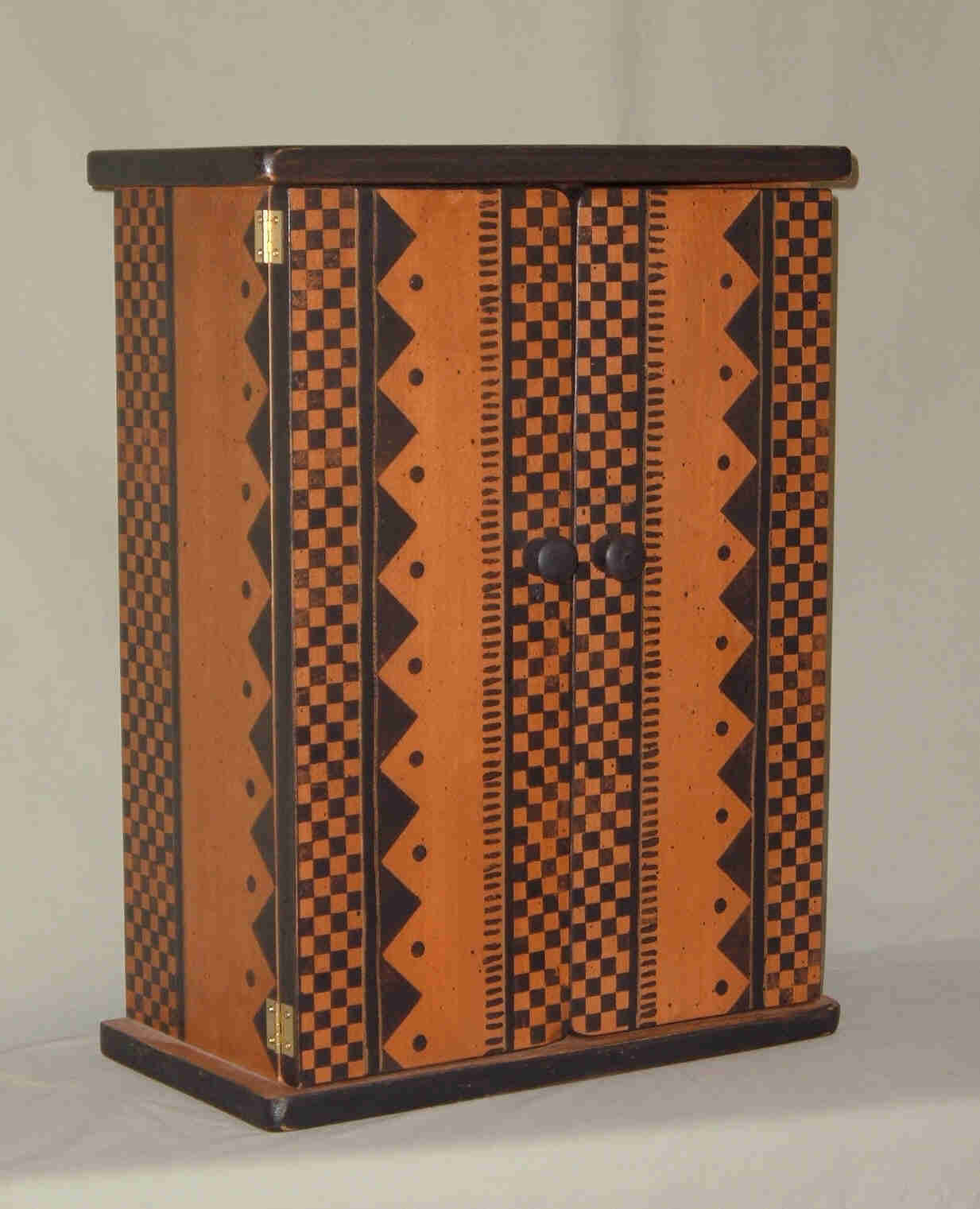 rple (picture coming soon).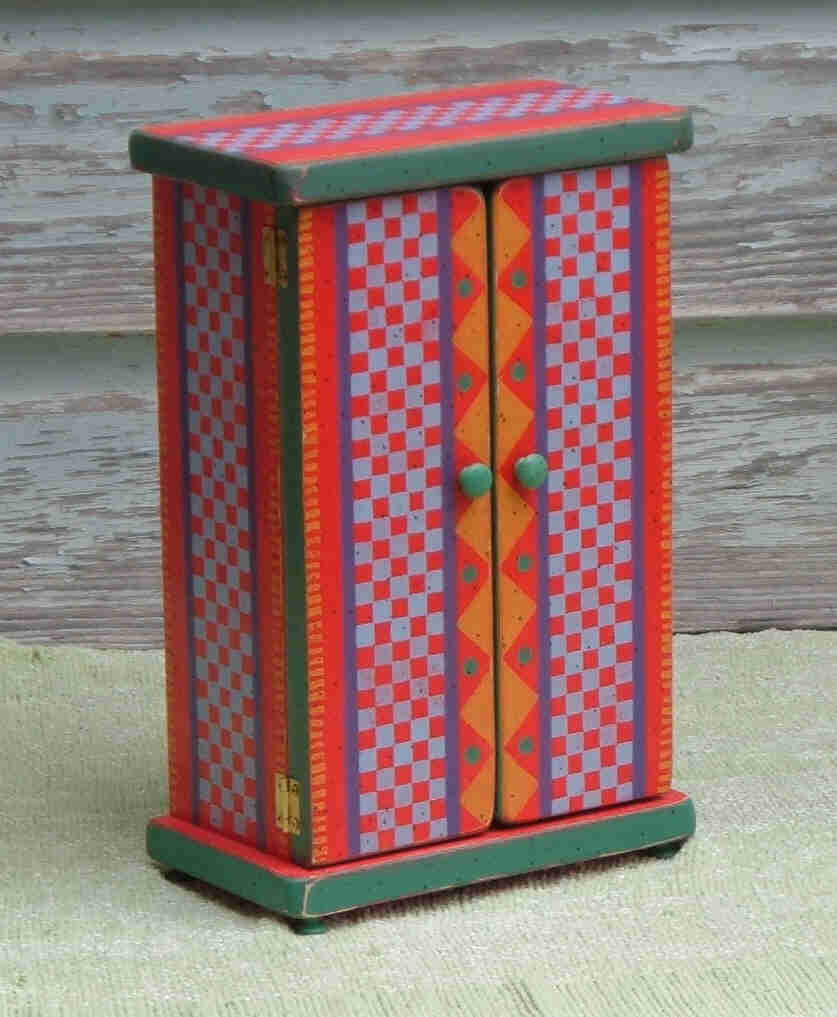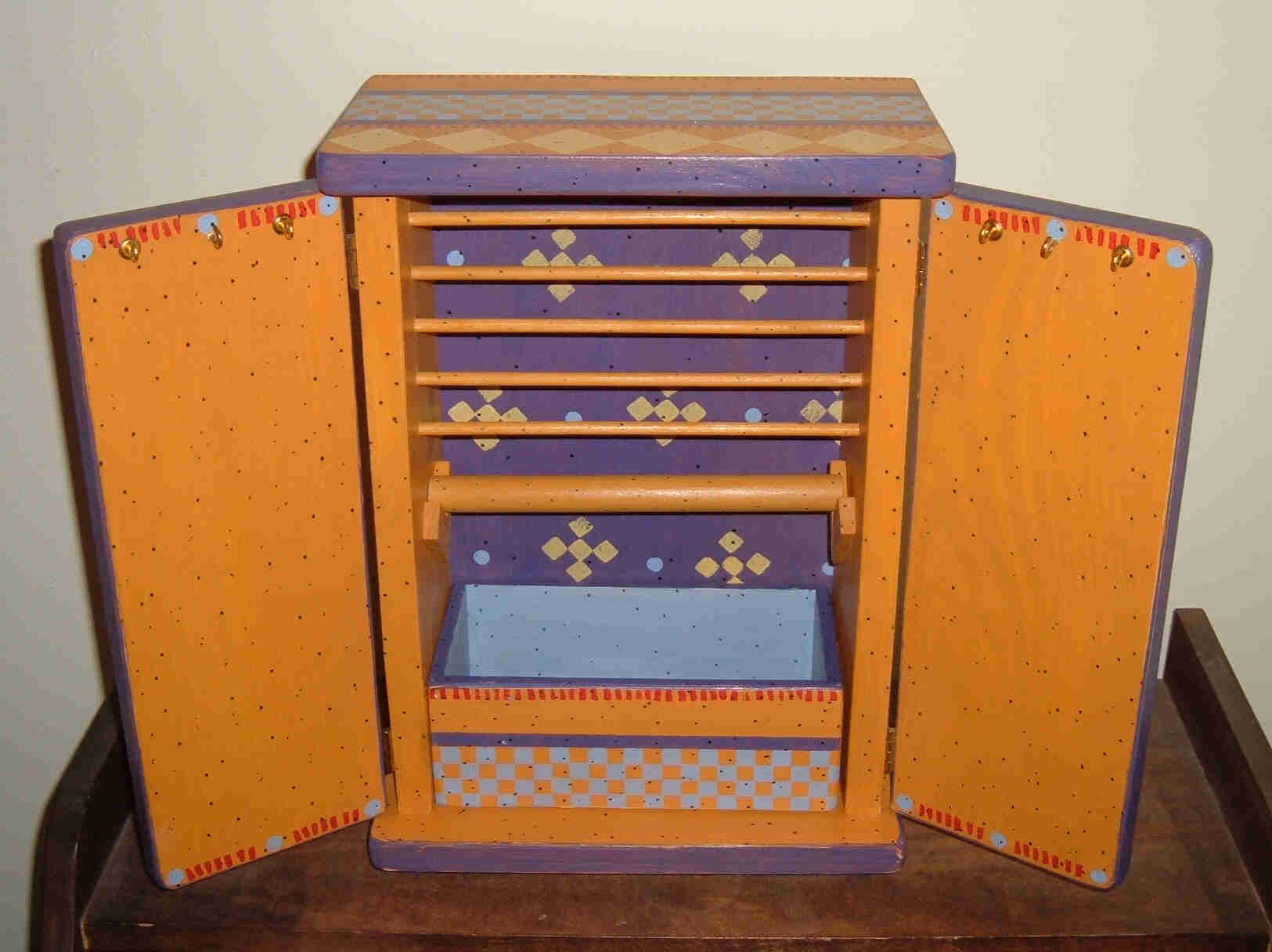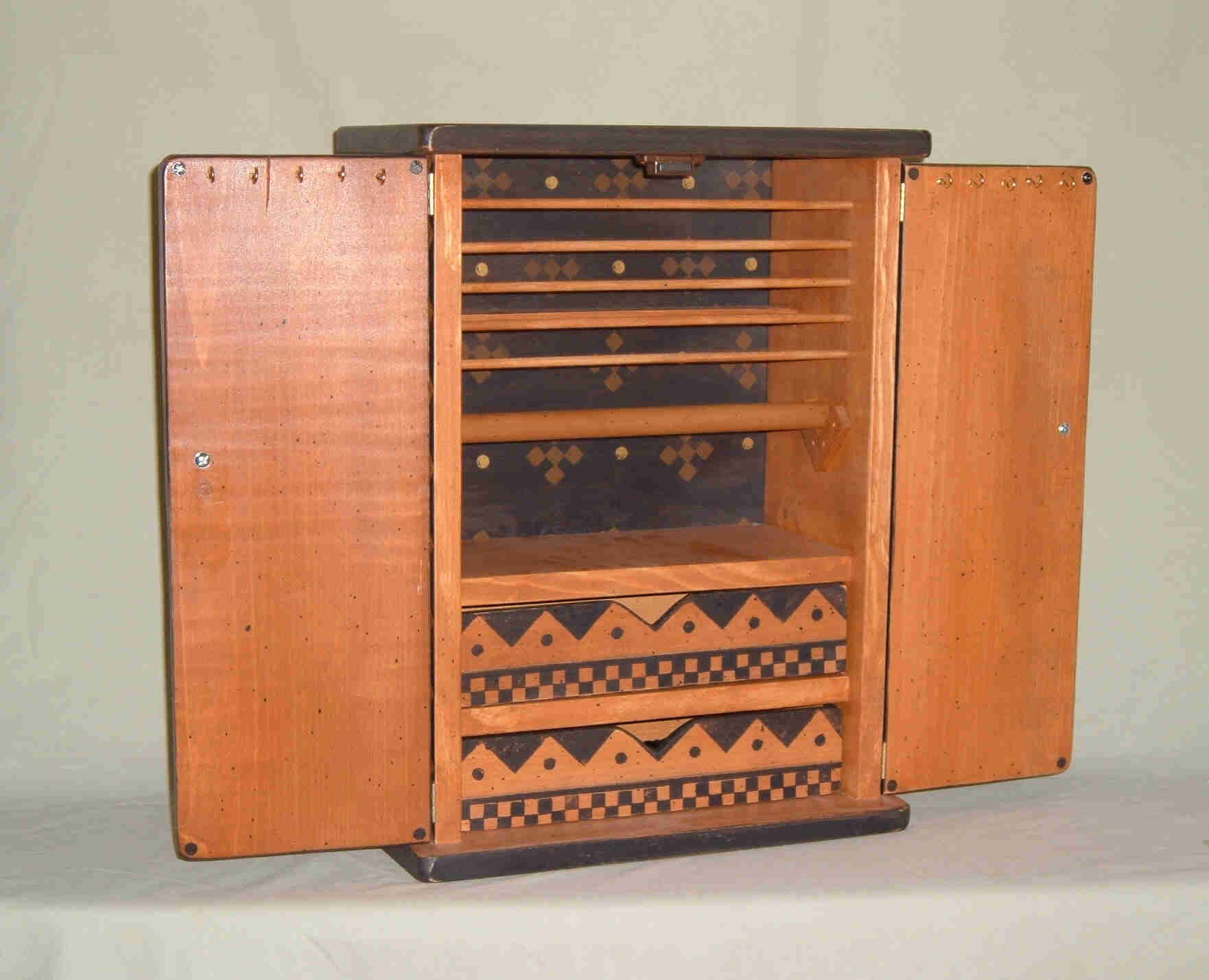 Small and Medium Jewelry armoires feature a five bar earring rack, 6 necklace hooks, a bracelet bar, and a lined drawer. Dimensions: Small 14"h x 8"w x 5"d Medium: 16"h x 10"w x 6"d
Large Jewelry Armoires feature a five bar earring rack, 10 necklace hooks, 1 bracelet bar, 2 shelves and 2 drawers.
Dimensions: 19"h x 12"w x 7"d
Cosmic Spirals: Available in Purpl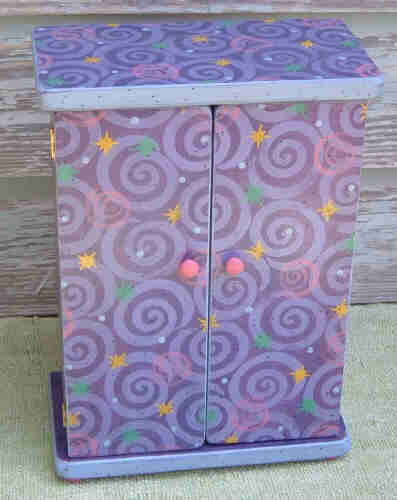 e, Gold, Royal Blue, and Red (Picture coming soon)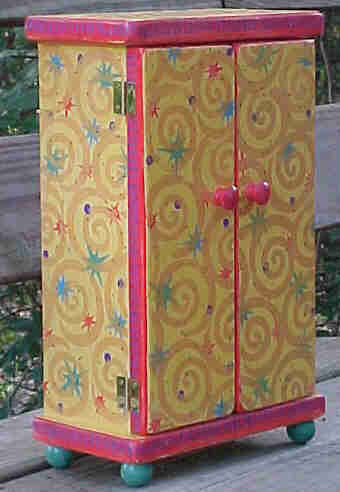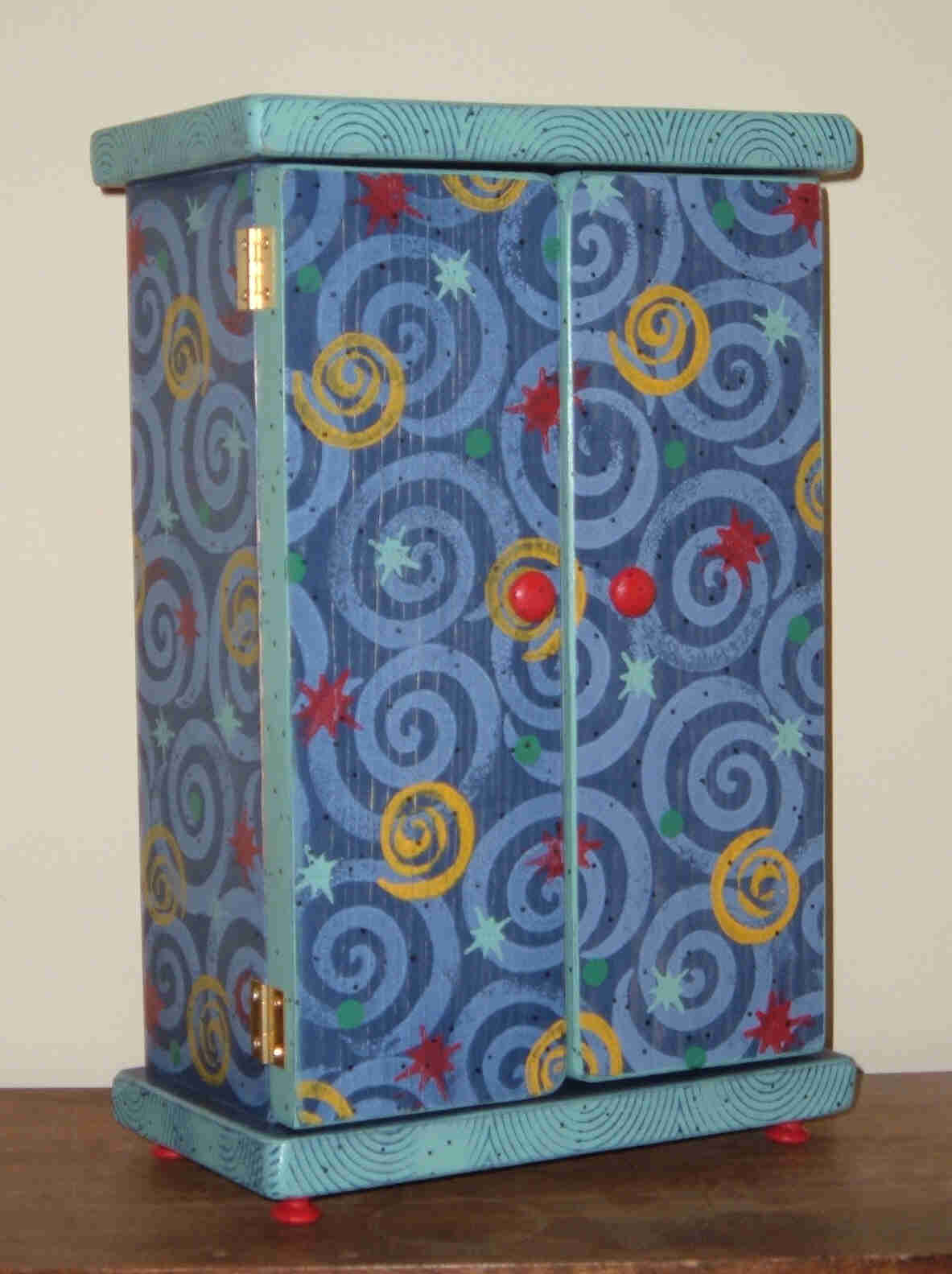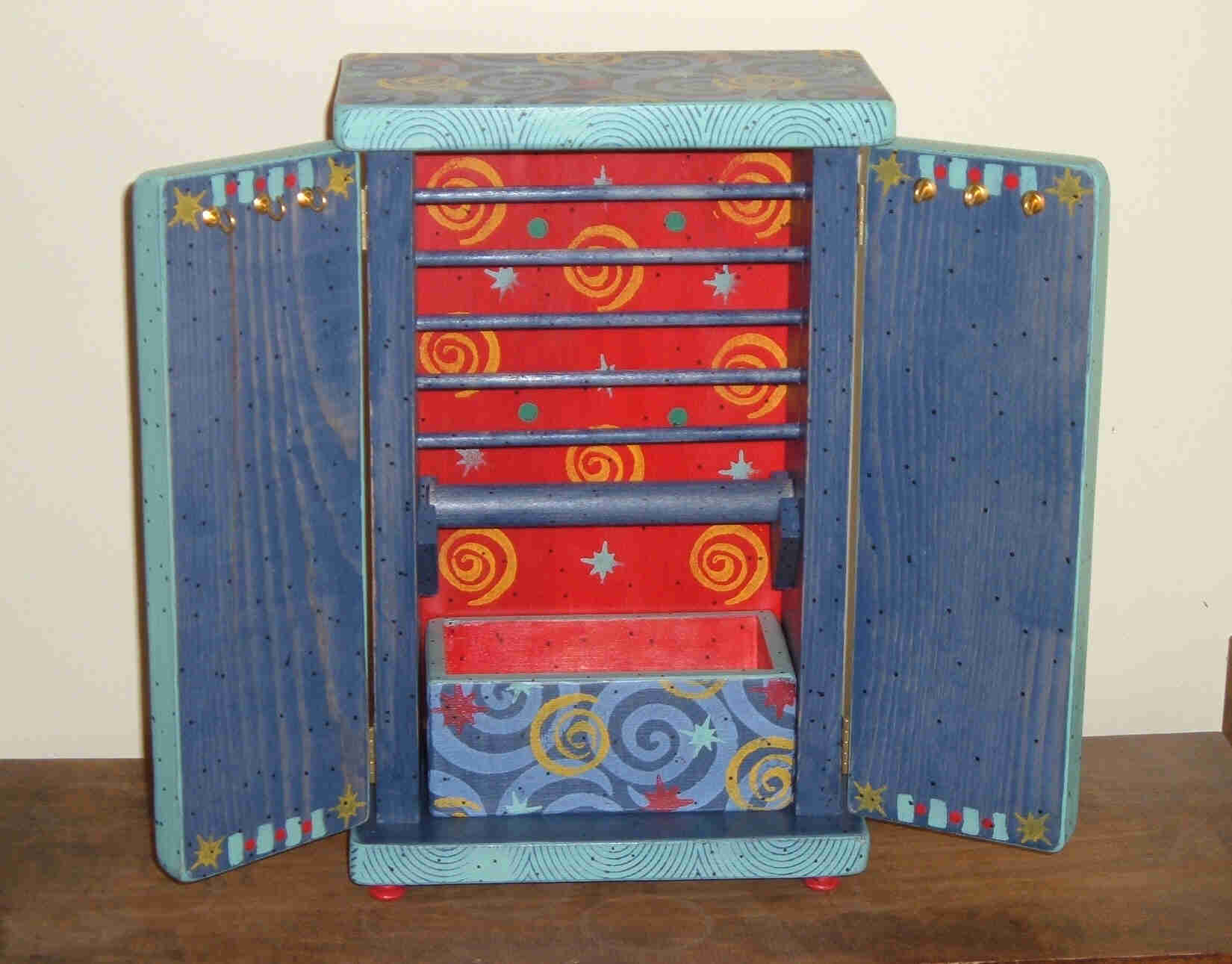 Santa Fe: Available in Purple, Red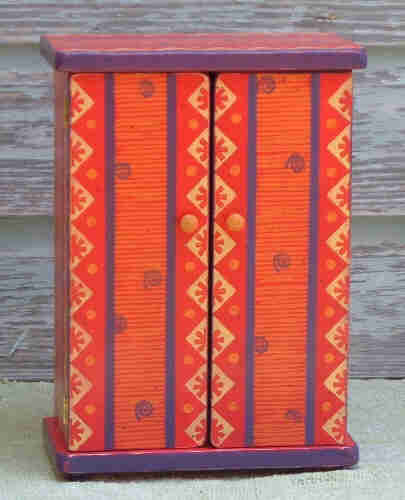 , and Sage (picture c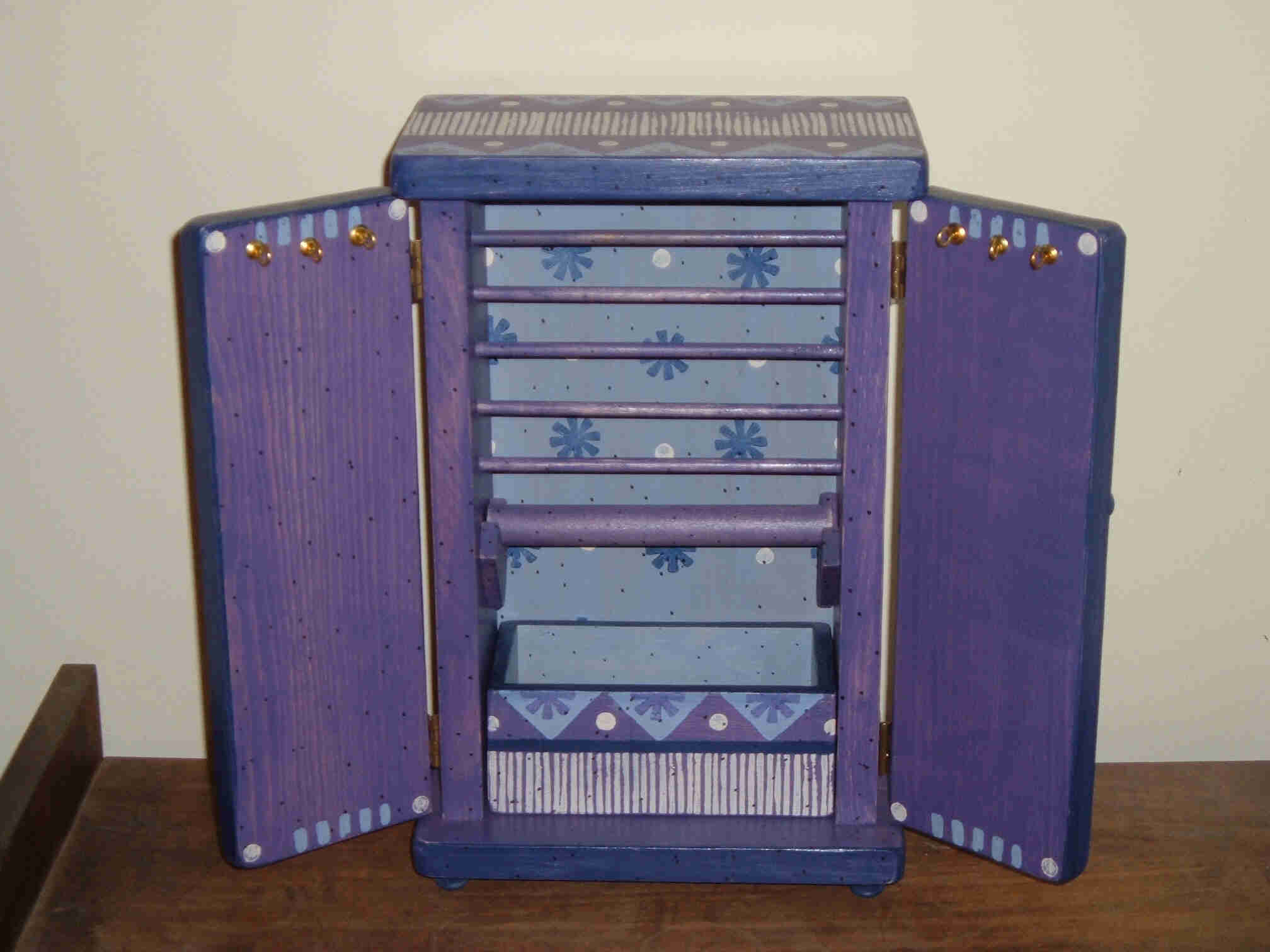 oming soon), and Royal Blue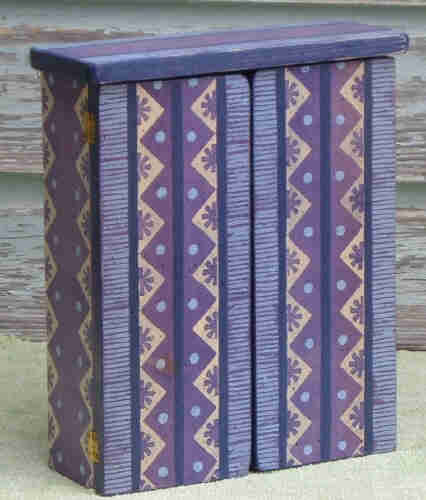 (picture coming soon)
Diamonds: Available in Gol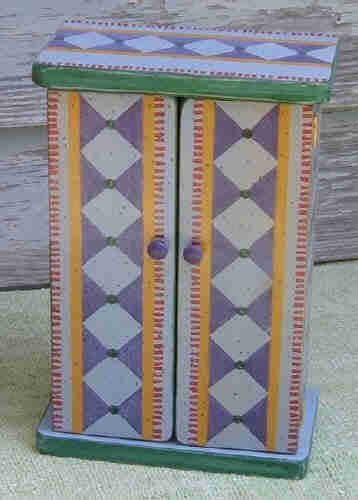 al Blue (Picture coming soon)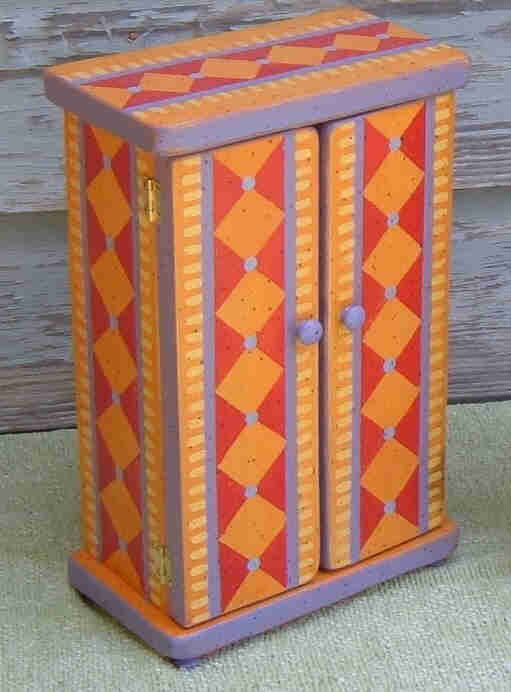 Wall Boxes feature a 5-bar earring rack, a bracelet bar, 8 necklace hooks, a 5-peg ring rack and a shelf.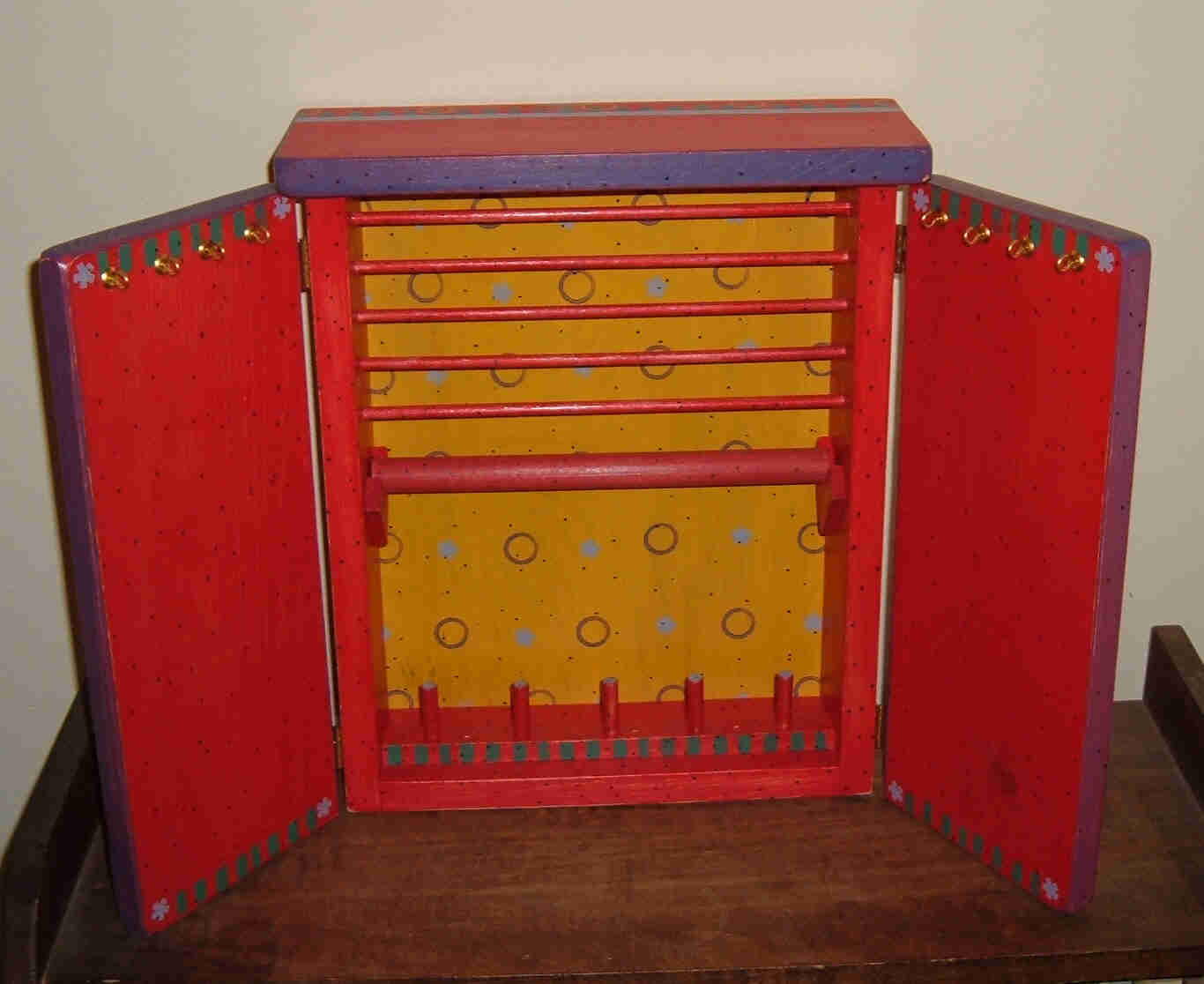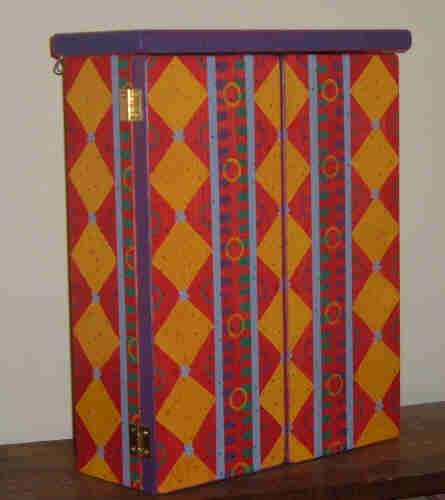 Country Vine: Available in Sage, Burgundy, N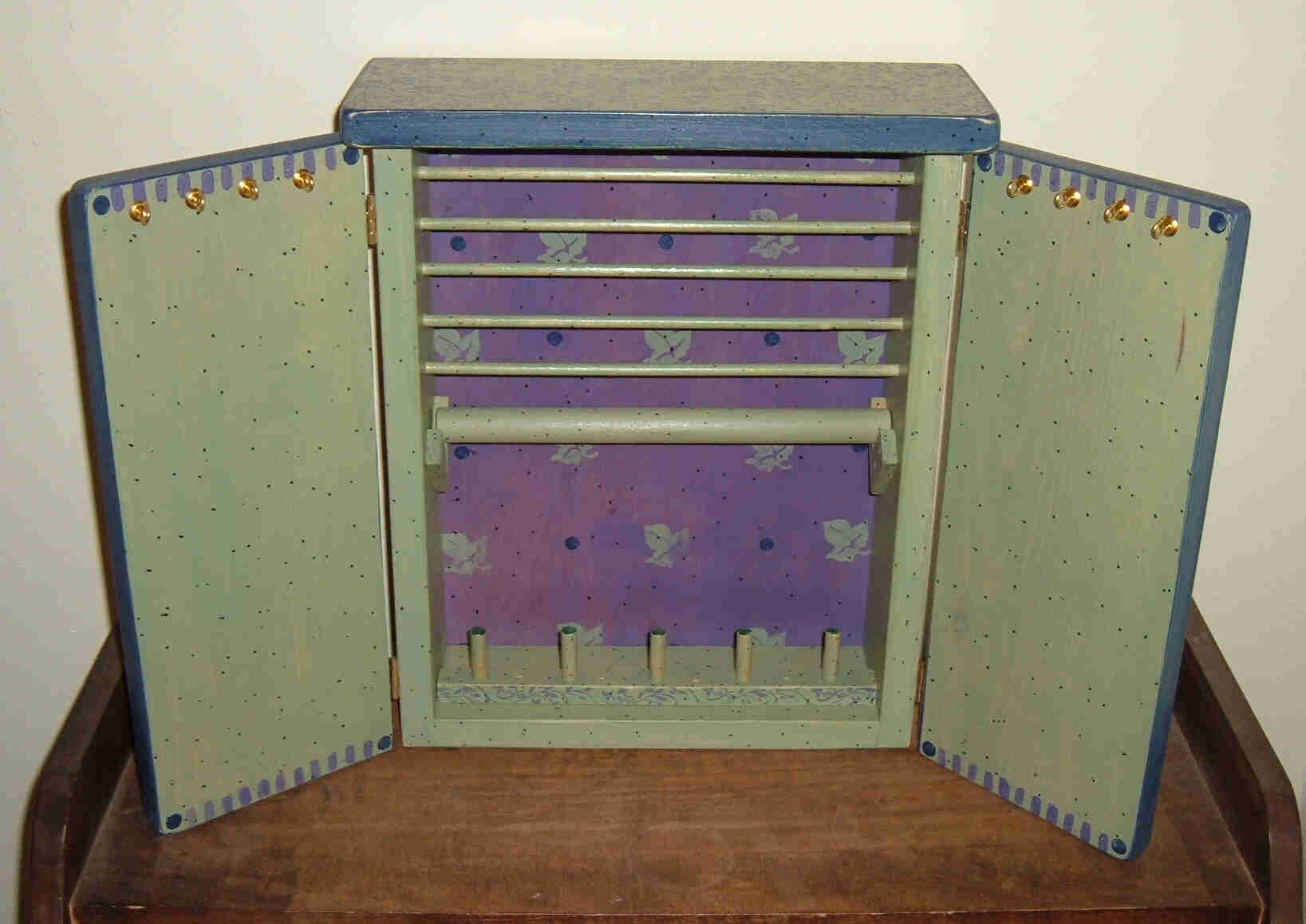 coming soon)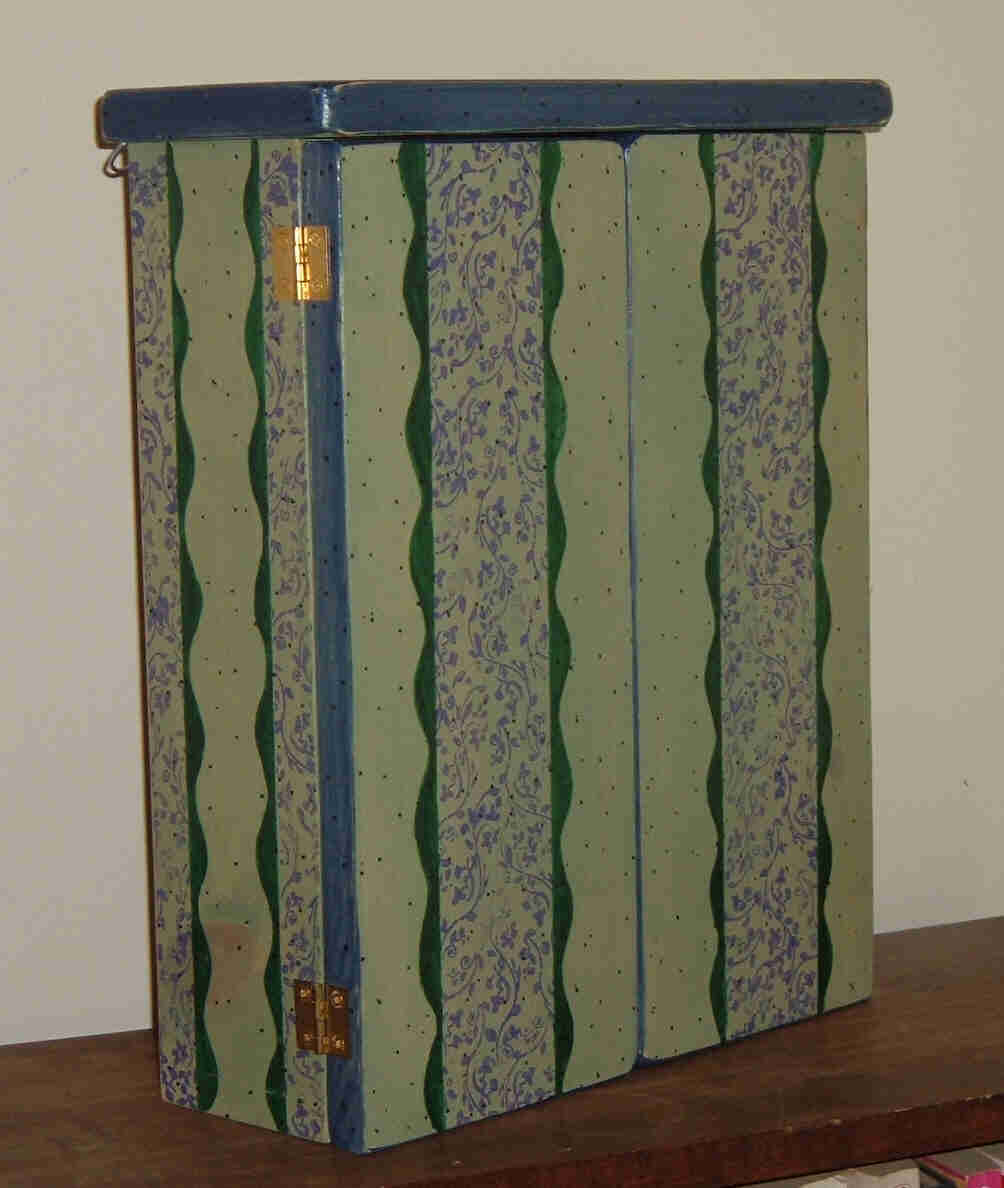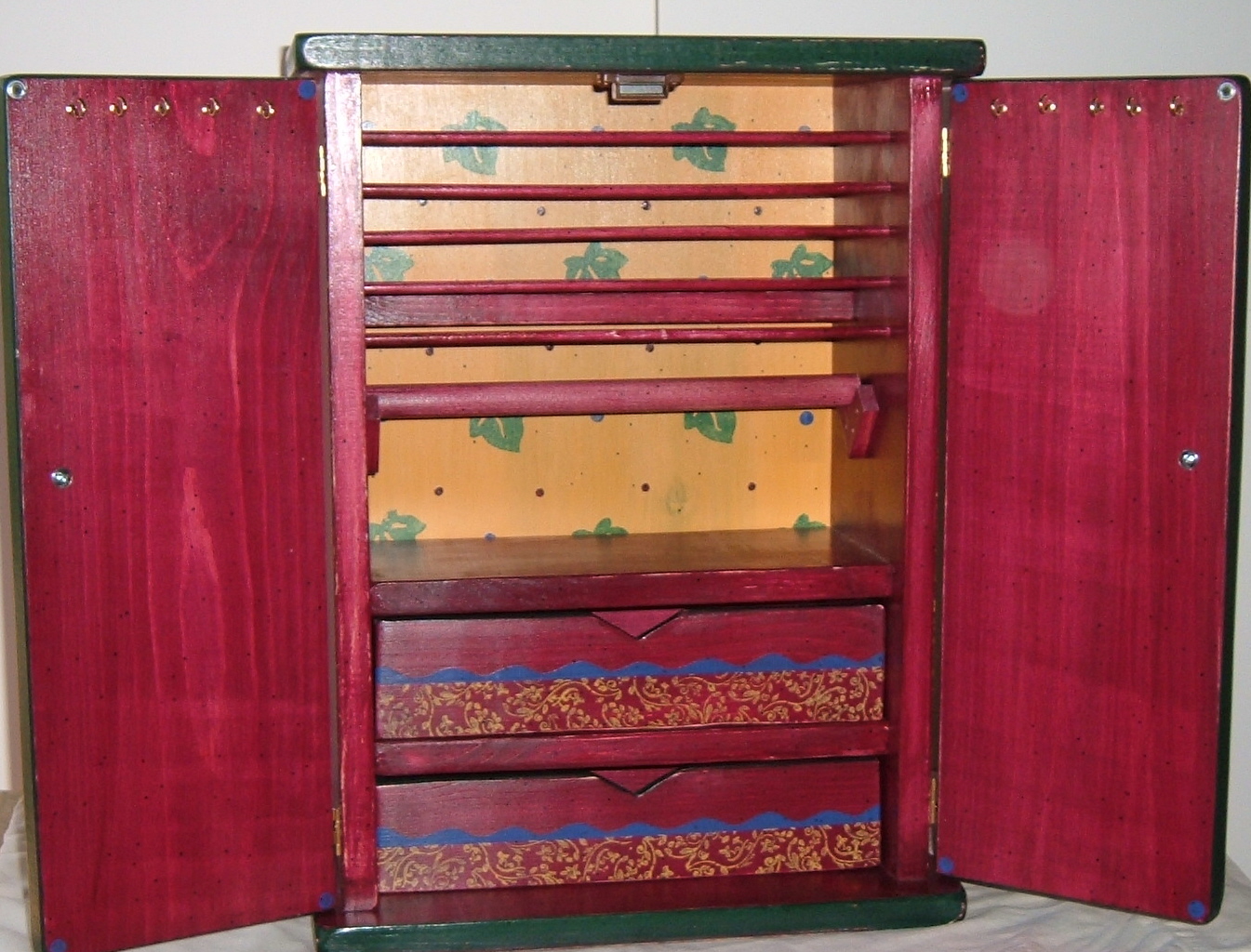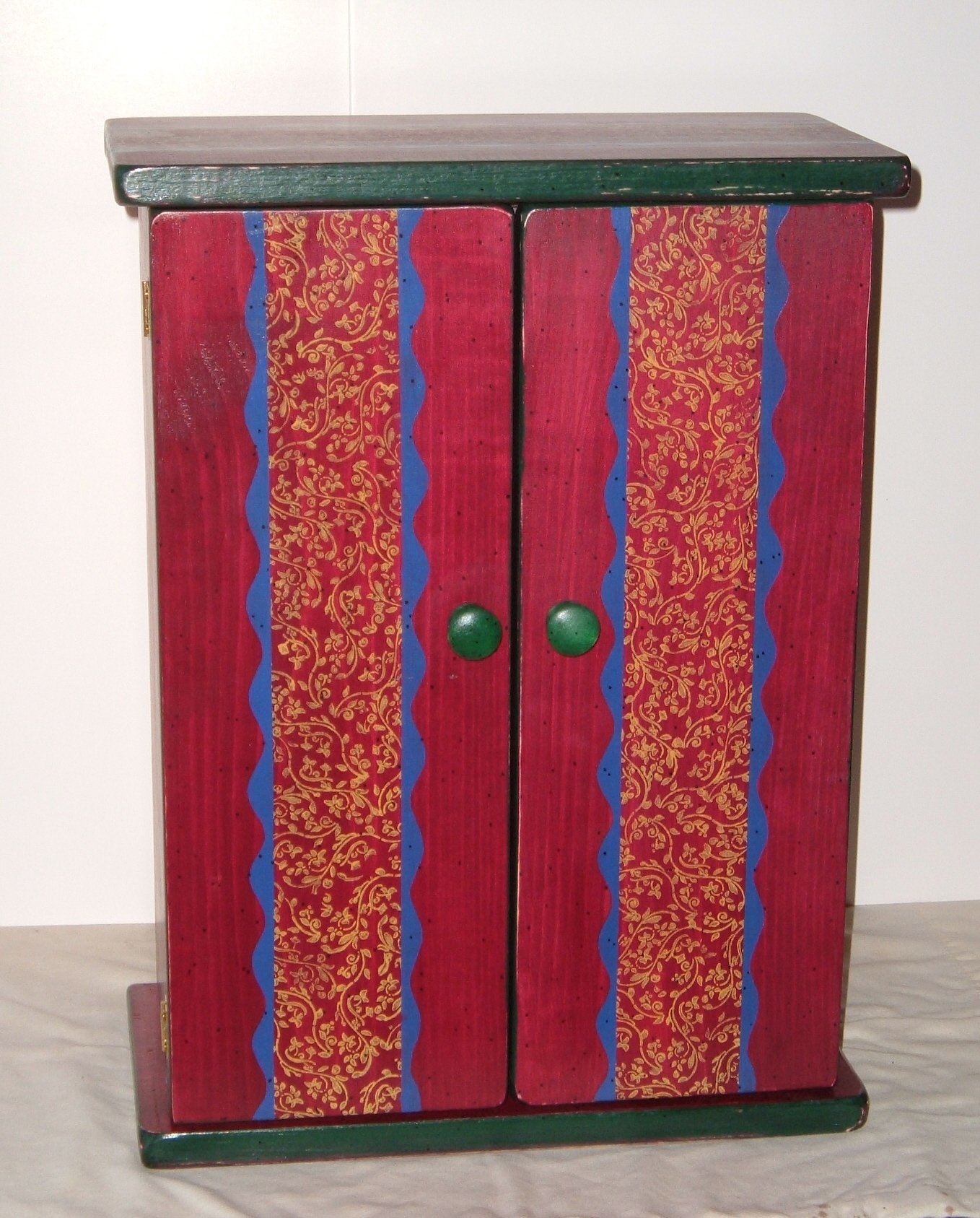 As an artist, it is important to me to keep my designs fresh and interesting. Therefore, jewelry armoire designs will only have limited runs. Some designs may be altered while other designs will be replaced all together. Each new design will be available in several colors and in all sizes and naturally, I will send photos and ordering information.
Jewelry Armoires can also be custom ordered to meet your space, storage, and color needs!
Pricing and ordering information