Whimsy Works lamps are available in four styles, but each lamp is a one-of-a-kind work of functional art. The lamps shown here will give you a guideline of the different styles and designs possible
Diamond Glow Lamps
These festive lamps feature a colored acrylic panel with a light behind it to create an internal glow.

Turn on the bottom switch only for a great nightlight and turn on the top switch to light the shade.

One panel is designed to slide up to allow for bulb changing. Each shade is individually hand tinted and accented to complement each lamp.

Shaft dimensions: 16"h x 5" x 5"

(base is 7" x 7"). With shade height is approximately 28"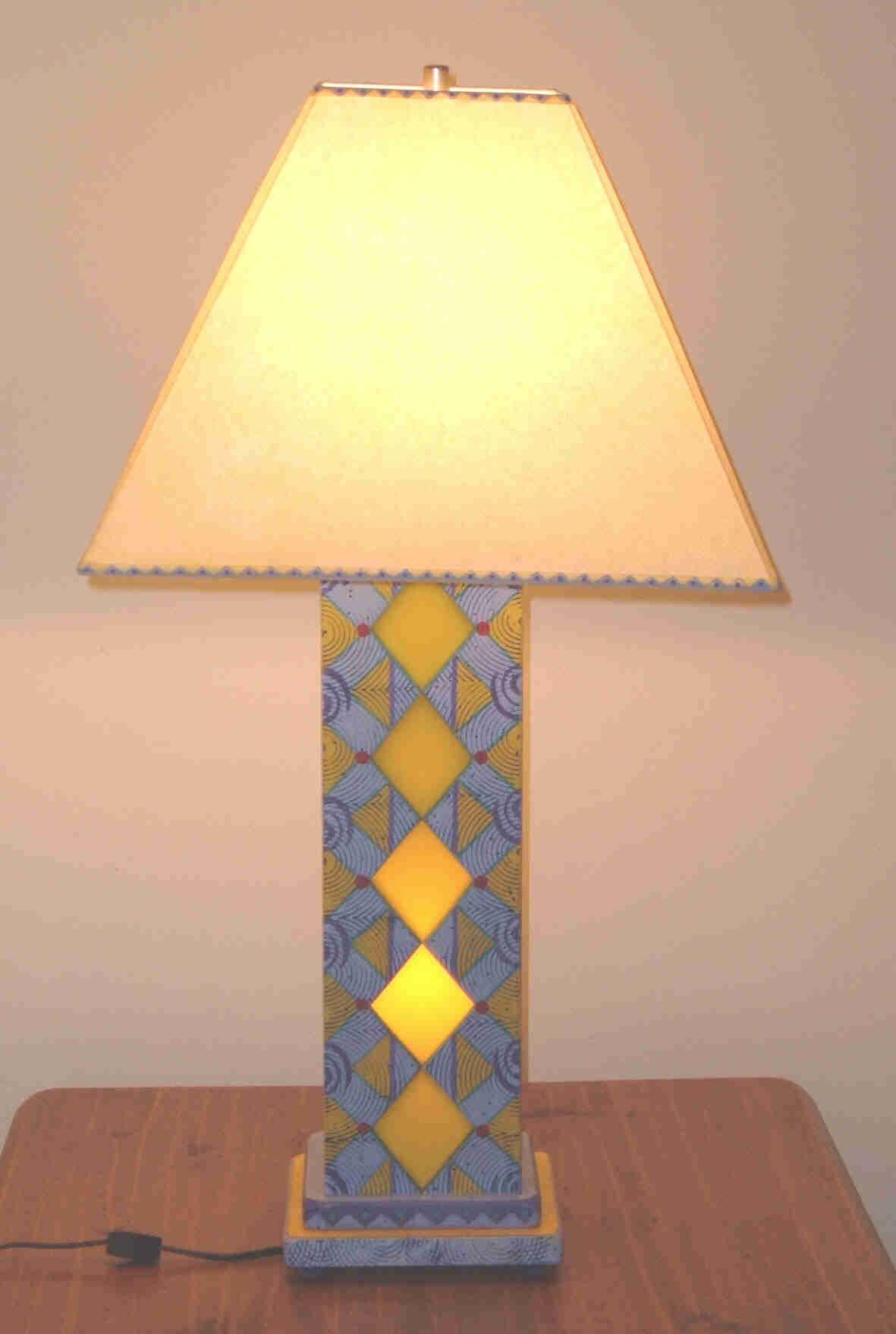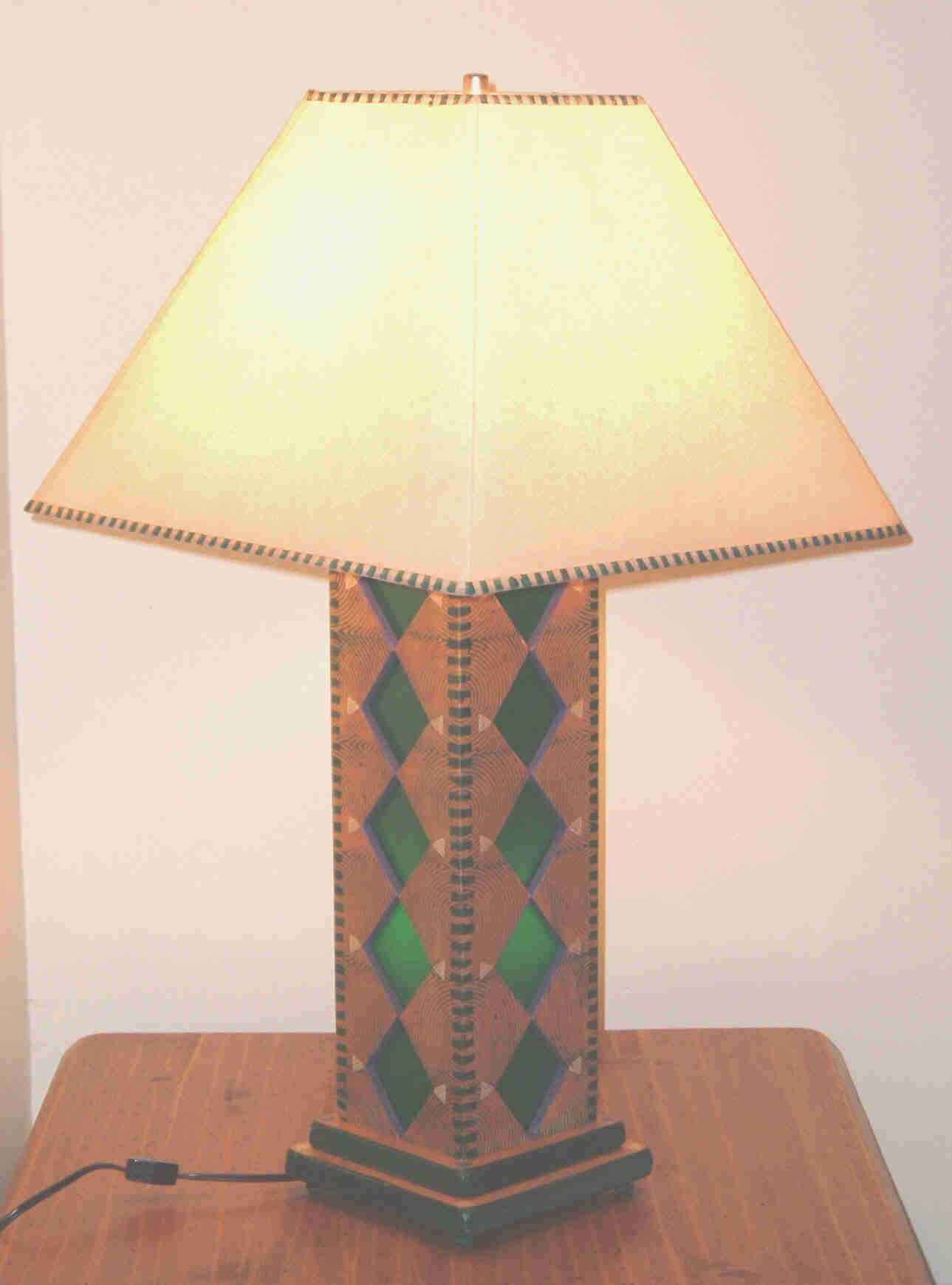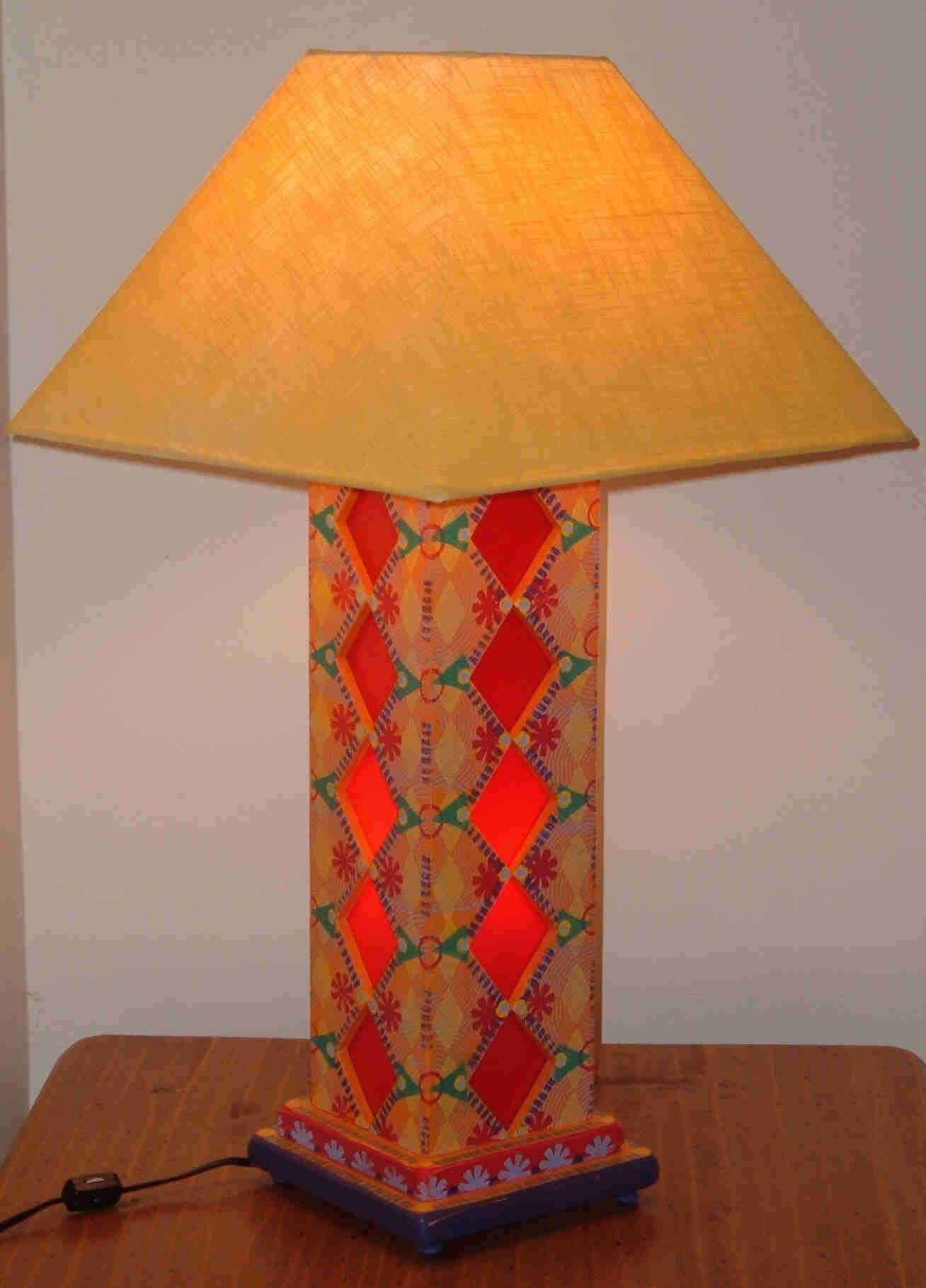 Glass Panel Lamps
The uniquely delightful design of these lamps takes advantage of the reverse glass painting technique and specialized wiring to create a wonderful reading lamp as well as a colorful nightlight!
Shaft Dimensions: 16"h x 5 ½" x 5 ½" (base: 7 ½"x 7 ½") Height with Shade Approximately 28 inches.
Wooden Lamps
Each Whimsy Works wooden lamp is individually painted in a unique design. Wooden lamps are available in two sizes: Small and Large
Small lamp shafts are 15"h x 3" x 3", With shade approx. 22 inches tall
Large lamp shafts are 16"h x 5" x 5" , with shade approx. 26 inches tall
As with the glass panel lamps, you can request a design based on the picture frames or jewelry boxes, request specific colors and specify if you want the sides to be all the same, all different or alternating two complementary color schemes.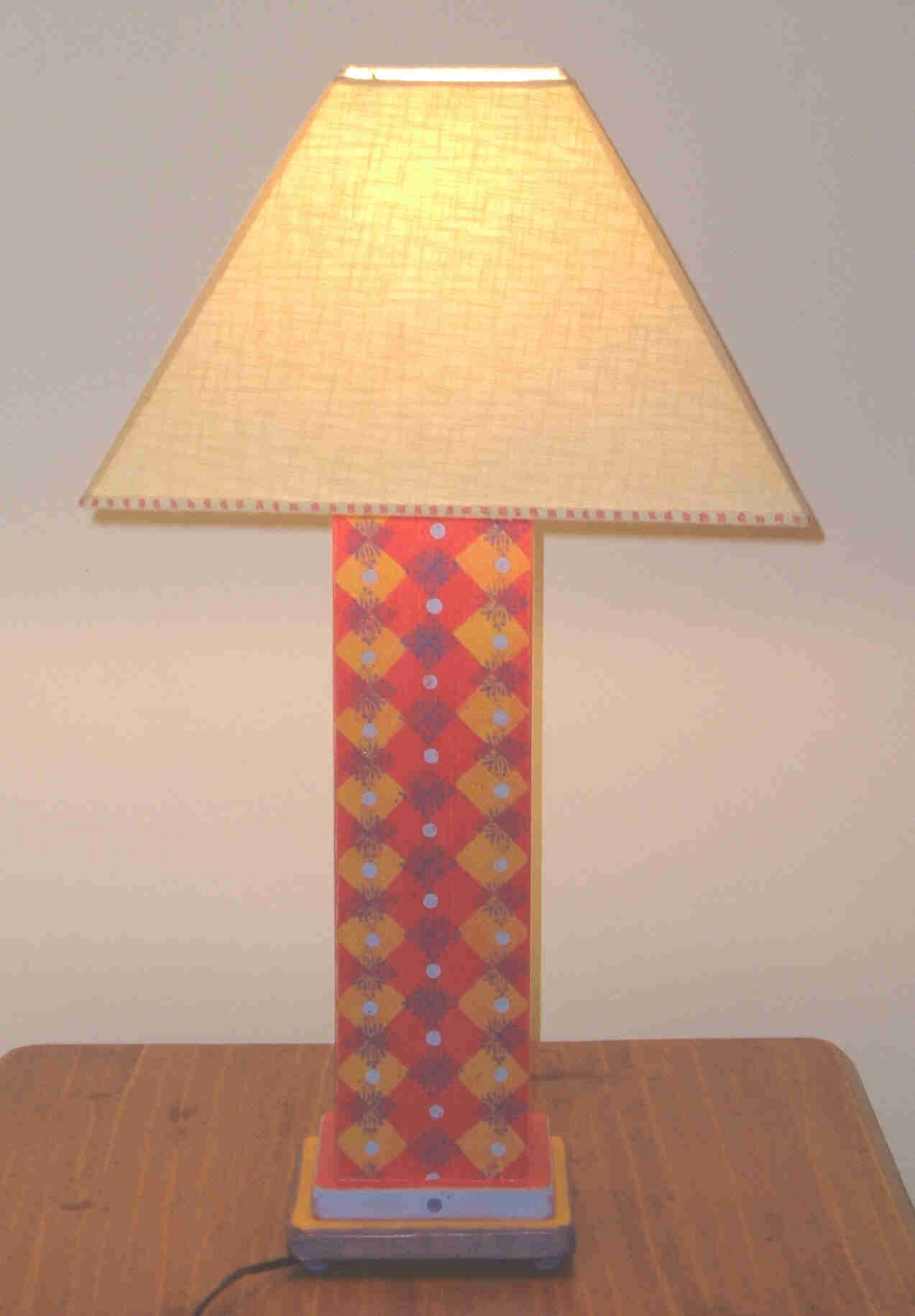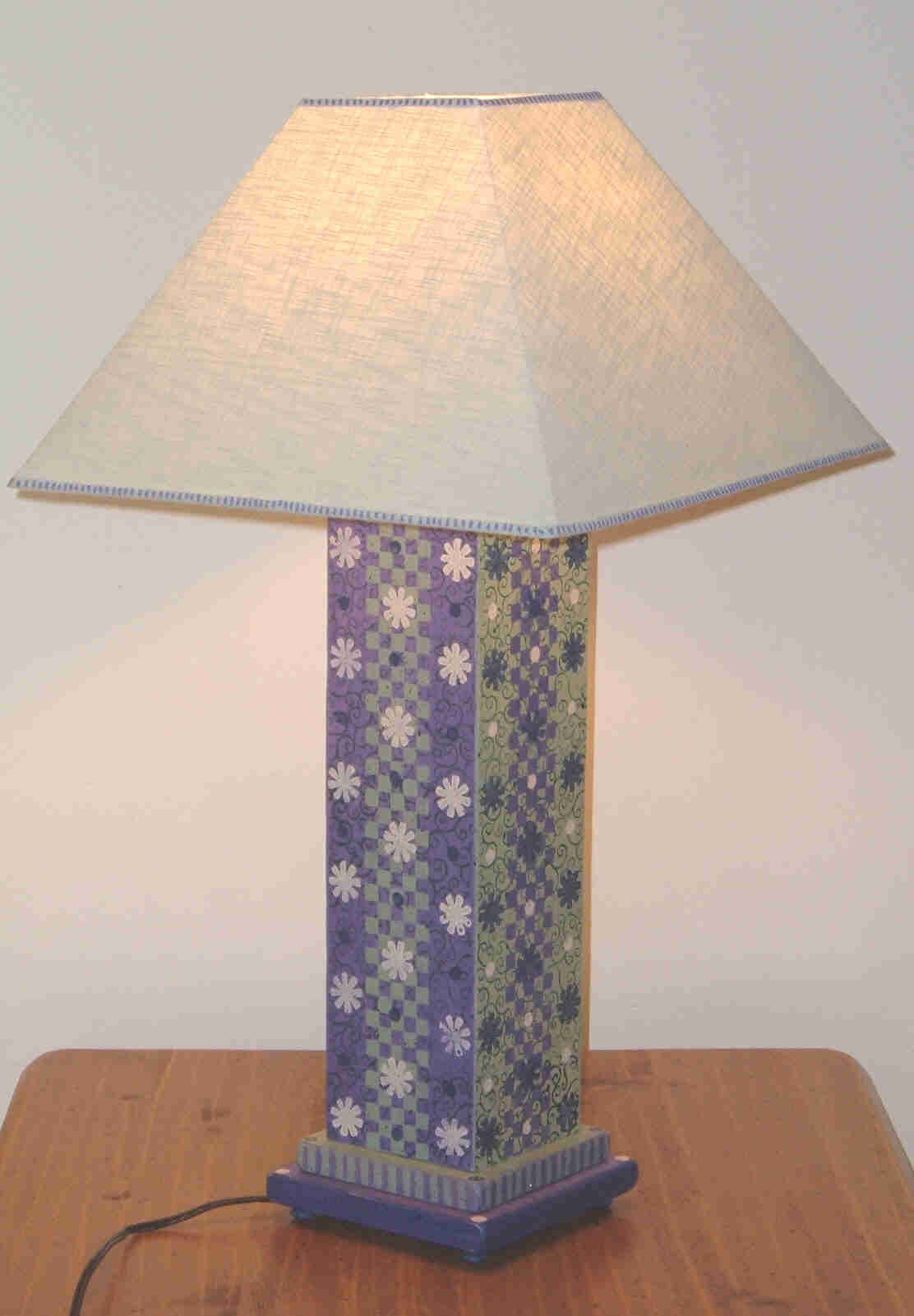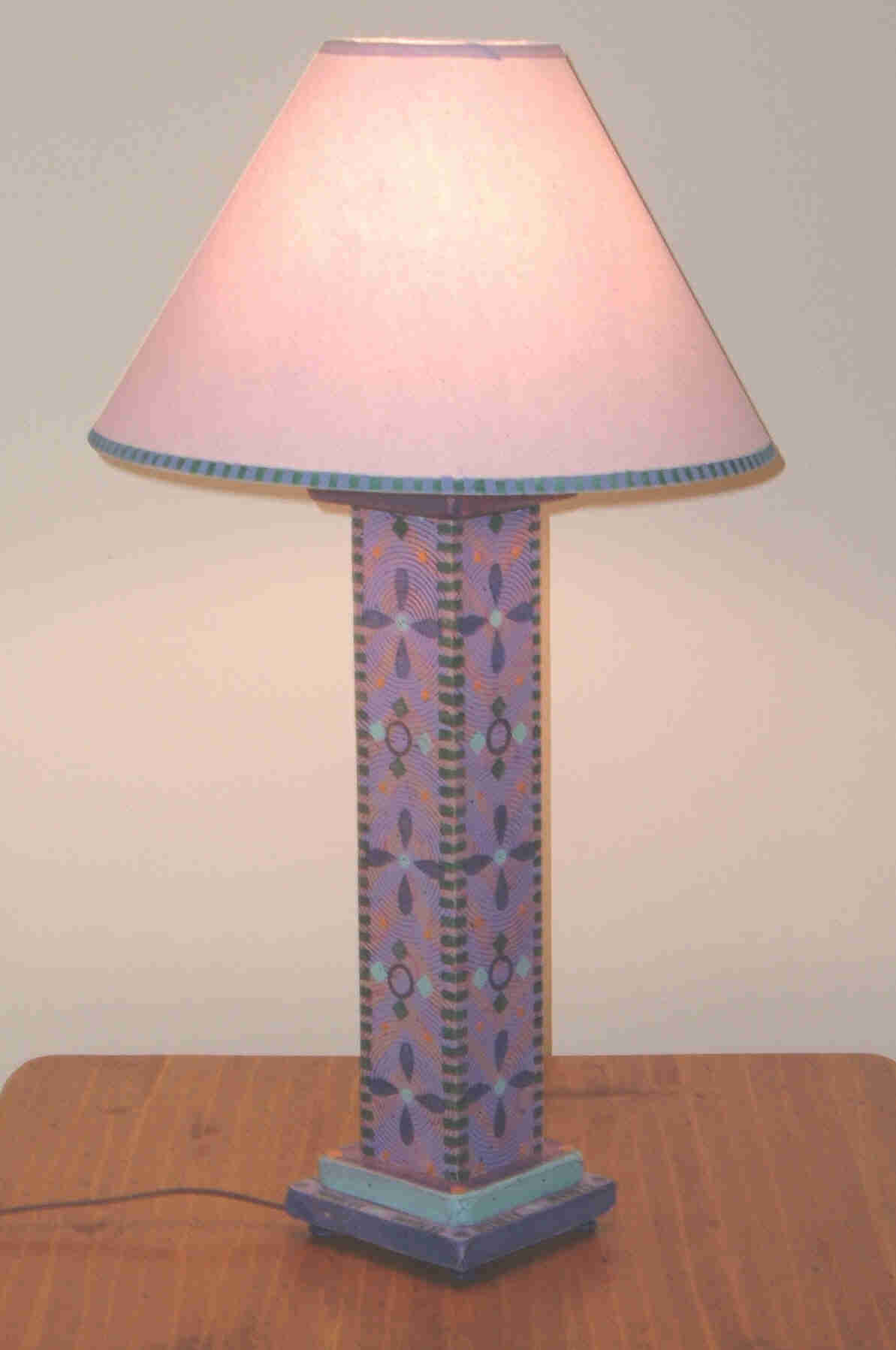 The design options and color combinations available for these lamps are endless. You can specify a design using the picture frame or jewelry box designs as a guide, you can specify general color, and
These lamps can also be ordered in custom colors to match anyone's décor for an additional charge.
Pricing and Ordering Information